The Miners grew up in Llareggyb with Chapel as an integral part of their lives, their families and their community. It was a place where many of them learnt to sing, developed their passion for singing and built up their repertoire. During the bleak journey, lost in the South Pacific, it was to their Chapel hymns and prayers that they turned for solace.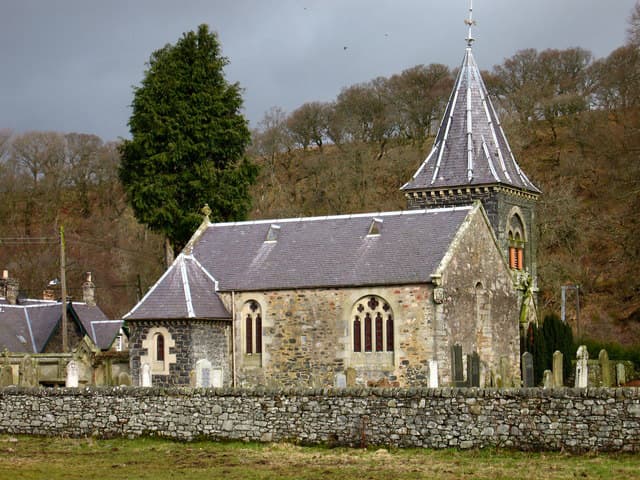 When they arrived in Cambria, Central Otago the nearest church was the Church of St Alban the Martyr in St Bathans. The St Alban congregation welcomed the miners as they not only boosted their numbers but added a whole new dimension to their choir. It was said that, given the acoustics in the church, when the choir was in full voice, they could be heard as far as Drybread and Lauder!
In the early days of the miners' settling into Cambria, life was particularly hard. With no wives or family, after a long day down the mine, the men would head to the Vulcan Hotel in St Bathans. There they drank, sang, drank some more and sang even more. There were many sore heads that headed down the mine the following morning.
As the miners acquired wives and family, their visits to the Vulcan were somewhat restricted. Ever the creative, Phillip Luffman came up with a solution. He organised a special committee who would meet each Wednesday night at the "Chapel," a euphemism for the back bar at the Vulcan. Membership of the committee was open to whoever turned up!
One night, Phillip had struck up a conversation with an Australian miner who was passing through. The Aussie had shown him how to play "Two-Up" and had sold him a kip, the board and coins on which players bet. They would wager on whether the coins, when tossed, would come down as both heads or tails, or one of each, known as a "Ewan." Two-up became an integral part of the committee meetings at the "Chapel." When a miner had a bad run and lost a chunk of his wages, his explanation to his wife would be that he had donated to the Chapel fund.
Phillip had a good heart and at Easter and Christmas, the Chapel fund would pay for parties and gifts for the Cambria families. The miners' children still talk about the great Easter egg hunts that ranged over the hill behind the school.
When the mine closed and the Llareggyb miners shifted to Auckland, Phillip's entrepreneurial (and gambling) bent continued and for many years he ran a Lotto agency in the Birkenhead Mall. His generosity continued as he donated most of the profits from the agency to a scholarship fund for the Llareggyb children, many of whom have gone on to great careers in academia and the professions.